Welcome to

Sexton Electric Inc.

High Quality Work, Competitive Pricing, and Superior Service

Sexton Electric, Inc. offers only the very best in residential electrical work and we bring the know how to get each job done safely and efficiently. We specialize in service calls and repairs, upgrades, whole-house generators, and EV car charger installs and sales. Our dedication is to our client's project and delivering superior quality on time and on budget.
Electric Work at a Competitive Price
At Sexton Electric, we offer unparalleled expertise so you can trust us to get the job done right the first time around. We offer personalized services by working with you to meet your electrical needs. We also provide knowledgeable insight with the utmost respect because we want your repeat business.
Reputation of Integrity and Quality
We work hard for our customers, building a reputation of integrity and quality. Times and technology continue to change, but our focus on honest service hasn't. That is why repeat customers make up a substantial part of our business. As word of Sexton Electric's quality and dependability have spread, the scope of our operations has widened from southeast Michigan to the entire state of Michigan. The confidence that the job will be done right brings our customers back. We deliver quality work, on time, on budget - every time.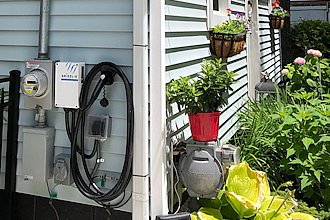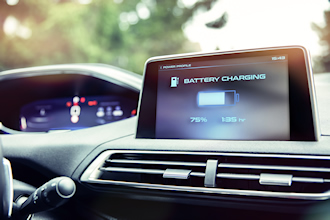 Electric Vehicle Chargers
We specialize and can install any EV car charger for your residence. If you need to purchase a charger for your electric vehicle, we sell those too!
Knowledge and Experience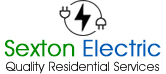 We offer exceptional services and are fully licensed & insured in Michigan.
Service Calls & Repair
Panel & Other Upgrades
Whole-House Surge Protection
Whole-House Generator Installs
EV Car Charger Installs & Sales
Delivering superior work on time and on budget.